Pioneers of Albariño and Lagrein in New Zealand
Why follow the masses, when there is so much more out there? Life is about living, having fun and seizing new opportunities. Diversification into new NZ wine varietals is just another way Stanley Estates has embraced the more unusual.
Albariño
In 2009 Stanley Estates was the first vineyard in New Zealand to plant Albariño, a variety from Galicia in the North West of Spain. This grape variety thrives, undeterred by the windy conditions of the Awatere valley with similar climatic conditions to its' Atlantic coast origins. The resulting elegant white wines, are mid weight, aromatic with peach and nectarine notes with a hint of pecan nuts, and pairs extremely well with many fish dishes, Risottos, Paella and chicken recipes.
Lagrein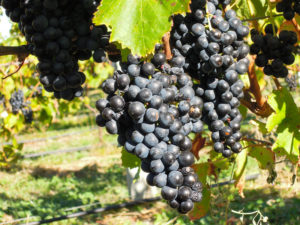 Our customers were eager for us to produce a red wine with more body weight, dark red in colour whilst still providing the fruit driven characteristics that Stanley Estates wines has become known for. Undeterred by this challenge, a range of relatively unknown red varieties were scrutinized from the vast collection of wine varietals imported by Riversun Nursery and Lagrein was chosen as a variety that was significantly different to Pinot Noir and one that would prosper in the cool climate of the Awatere Valley. Lagrein, is an Italian variety originally from the South Tyrol region of Northern Italy. The wine is a beautiful silky dark, medium body, red wine with hints of dark cherries and plums.
If you have never tried these two new varieties before, we urge you to buy a bottle. We know you won't be disappointed!